Hey everyone, Monica here with a new monthly template freebie for you! I love making templates and was given the wonderful opportunity to give Mel's blog readers my templates! This will be the ONLY place you will be able to grab these! I hope you enjoy this and join in the fun of using templates!

August's template colors were picked out by my girls. They loved the blue and pink together. I hope you enjoy the hexagons on this one!!
Summer Blues - A+ Designs August Template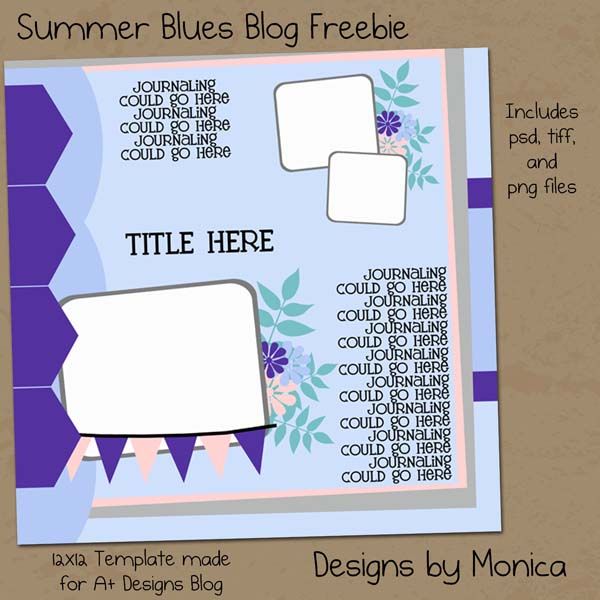 Be sure to come back September 1st for the next template.
If you have a suggestion leave it in the comments and I'll see what I can do!!!
Special Thanks to Mel for allowing me to give you all my templates!