Happy Friday everyone!! Did you grab all of the pieces to Uptown Girl? When you do a layout, please share it with us. We'd love to see them. Here are a few freebies to get you started. Download links are under the previews. Enjoy!

This first one is from Monica. This is such a fun cluster frame.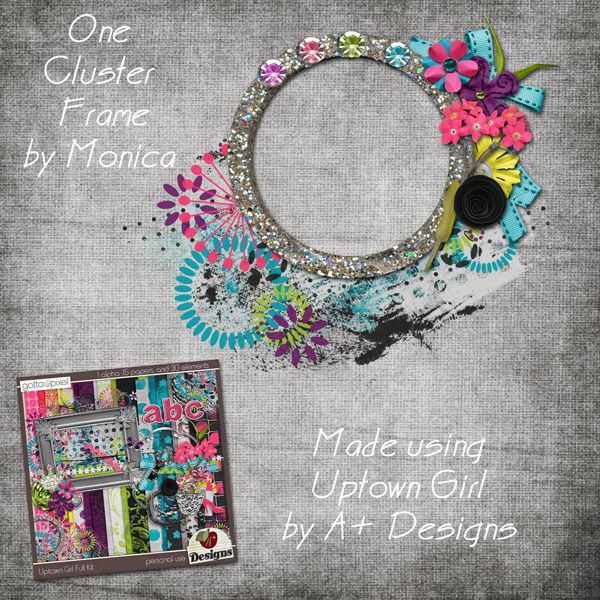 Grab it HERE

Do you need more papers to play with? Look at these great papers by Elly.
Grab it HERE

Remember if you did not grab all of the Uptown Girl parts, they will be available in Mel's Scrapbook-Bytes and Gotta Pixel stores on June 23!